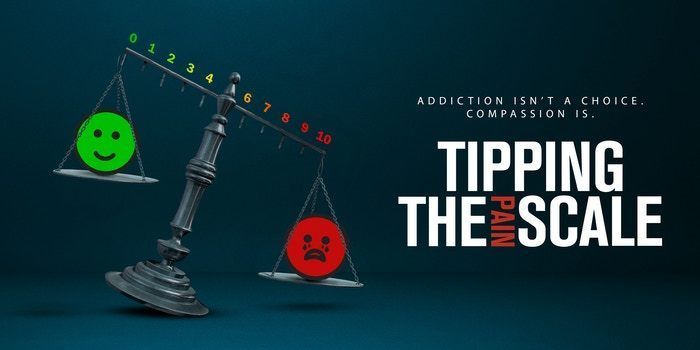 We are one week away from the first Tipping the Pain Scale film screening.
At these events, we will present the movie Tipping the Pain Scale, a film that explores the systems that have been ineffective in curbing the opioid epidemic as well as the solutions addiction professionals have started to implement. The movie is from the filmmakers who created The Anonymous People and Generation Found.
After each screening, experts from the field will engage in discussion about how policies and services can be changed to better address the opioid and overdose crisis in North Carolina and the needs of the region. The purpose is to facilitate meaningful discussion that focuses on solutions that will move our field forward and affect lasting change in our state.
The events are now hybrid. Here's what that means for you:
You can watch the film on your own via a password-protected webpage.
The panel discussion will be streamed live on the same page.
REGISTER FOR THE EVENT:
Go to https://www.apnc.org/registration
Choose the event you'd like to register for. 
Fill out the information, then click "submit and confirm."
Note: This page mentions "membership levels." This is the language used by the specific software we chose. You are not committing to membership in APNC and will not be asked to pay a membership fee. 
4. Once you have created your login and password you are all set for the event.
Login at https://www.apnc.org/login.
Once logged in, you will find your specific event link at https://www.apnc.org/TTPSevent.
If you have questions about registration and access, please contact Communications Director, Morgan Coyner (mcoyner@apnc.org).
TIP: If you have a login error when clicking the link for your event, make sure your web address says "https" and not "http."
EVENT SCHEDULE:
February 1 - Raleigh - Shaw University
February 10 - Fayetteville - Fayetteville State University & Methodist University
February 17 - Greensboro - North Carolina A&T
February 22 - Greenville - East Carolina University
February 24 - Boone - Appalachian State University
March 1 - Wilmington - University of Carolina Wilmington
March 3 - Charlotte - University of Carolina Charlotte
Visit https://www.apnc.org/tippingthepainscale for more information.
View the official announcement here: 
https://www.rcnc.org/file_download/8749502e-1fc1-4972-a050-ad2e3bdb5413