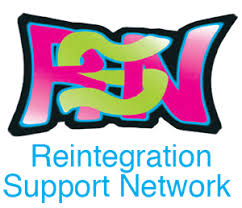 For the last several years, Reintegration Support Network (RSN) was a program of the nonprofit, Youth Community Project (YCP). In May of 2019, the YCP Board of Directors officially changed the organization's name to Reintegration Support Network, Inc. This change acknowledges the organization's redefined mission, current focus, and active programming: supporting area youth ages 14-18+ who are experiencing issues related to substance use, mental health, and/or involvement in the juvenile justice system.

RCNC Diversity, Equity & Inclusion Training
Thank you for an amazing training at RCNC on August 29th. Diversity, Equity and Inclusion!
Share Your Recovery Story in Honor of National Recovery Month
In honor of Recovery Month, RCNC, in partnership with the Division of Mental Health, Developmental Disabilities and Substance Abuse Services is gathering as many recovery success stories that we can share online. We would love to highlight the work of all the Recovery Community Centers in North Carolina, including programs, statistics and individual stories. When you share, please remember not to include full names or PII. Info can be submitted to DeDe Severino at dede.severino@dhhs.nc.gov or Martin Woodard at martin.woodard@dhhs.nc.gov. Thank you in advance. Happy Recovery Month!
RCNC will offer monthly supervision workshops for Peer Support Specialists and Recovery Coaches 1.5 hours CEU will be offered for the free trainings. Staying involved through the Years Presented by Kurtis Taylor, Executive Director, Alcohol/Drug Council of North Carolina on Wednesday, July 31st from 11:00 A.M. – 12:30 P.M.
People with mental health and substance use disorders frequently cycle in and out of jail. It can be difficult for someone to get better when floating between jails, homeless shelters, group homes and emergency departments.Officials at the Pitt County Sheriff's Department noticed this pattern and they're making changes to reduce recidivism rates and get these people the help they need.The Pitt County department has a jail "navigator" who helps place people into safe housing and reconnect them to benefits upon their release. The sheriff's office is also preparing to launch a new treatment program for drug users housed in the jail.
he United States is not the first country to be plagued by heroin and overdose deaths. Western Europe experienced spikes in opioid overdose deaths in the 1980s and 90s. But countries such as France and Switzerland have found ways to support drug users and rein in the problem.
North Carolina Health News has dedicated hundreds of reporting hours to the opioid crisis and its socio-economic side effects in our state. Late last year, we traveled to Europe to see what others have done to address these issues before us.