ANNOUNCEMENT: Reintegration Support Network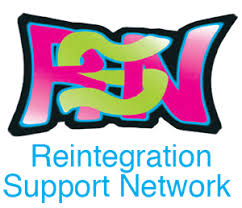 Dear Friends, Youth Allies, and Recovery Community Partners,
For the last several years, Reintegration Support Network (RSN) was a program of the nonprofit, Youth Community Project (YCP). In May of 2019, the YCP Board of Directors officially changed the organization's name to Reintegration Support Network, Inc. This change acknowledges the organization's redefined mission, current focus, and active programming: supporting area youth ages 14-18+ who are experiencing issues related to substance use, mental health, and/or involvement in the juvenile justice system.
Since January 2019, RSN has welcomed three new staff members: Executive Director, Jamie Jacobs; Program Manager, Megan Raymond; and Program Coordinator, Ben Gear, who joined veteran staff members Will Elmore, Outreach Coordinator, and Tom McQuiston, Senior Advisor.
In August 2019, RSN began an exciting new partnership with Recovery Communities of North Carolina (RCNC). (RCNC is a grassroots, 501(c)(3) nonprofit that works statewide to promote addiction recovery, wellness, and citizenship through advocacy, education, and support.) Through a three-year, $600,000 federal BCOR (Building Communities of Recovery) grant from the Substance Abuse Mental Health Services Administration (SAMHSA), RSN and RCNC are collaborating to develop the state's first youth-focused Recovery Community Organization (RCO). This represents a pioneering approach to providing holistic community support for this population.
The SAMHSA funding, along with continued support from the Oak Foundation, the Fund for Southern Communities, and the Town of Carrboro, supports new programming to meet three main goals:
Organize youth-focused recovery policy and advocacy activities;
Provide youth-centered, recovery-focused community education and outreach;
Provide peer-based recovery support through RSN's "pay-it-forward" Mentor Program and youth peer support groups. Developing a youth-focused RCO expands RSN's vision to enhance the quantity and quality of support available to area youth and creates ample opportunity for collaboration with community partners like you. In the coming months, with our increased capacity and your continued partnership, we will:
Expand our network of support to Durham County;
Establish Community Advisory Boards for Orange and Durham Counties;
Train and deploy a team of certified peer support specialists serving as volunteer mentors to community youth;
Engage area youth in RSN's peer support group model;
Expand our working relationships with community partners in both Orange and Durham Counties;
And, with advisory support from Dr. Sonja Frison of the UNC-Greensboro Center for Youth, Family and Community Partnerships, create an exportable model for the diffusion of youth-focused RCOs at the state and national level.
As we begin this exciting new period of growth and community engagement, we hope to create opportunities for collaboration in support of our shared goals and missions. If you know of or work with youth who could benefit from our programming, please reach out to our Program Manager, Megan Raymond.
If you're interested in learning more, we would love to hear from you!
With Gratitude,
The RSN & RCNC Team
Ben, Jamie, Megan, Tom and Will
In Partnership with Dr. Rita Anita Linger, RCNC Executive Director