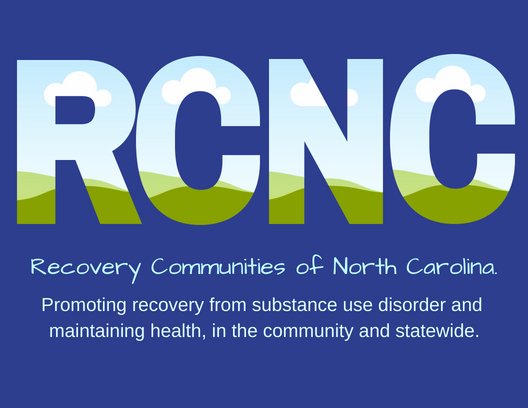 As RCNC considers our Recovery Community and our larger community, we want to think responsibly and are taking preventative measures to reduce the possible spread of COVID19. Even if we aren't likely to get very sick from COVID-19, it is recommended that we still practice social distancing to keep from spreading to vulnerable populations, according to officials with the Centers for Disease Control and the World Health Organization.
Effective 3/20/20 RCNC will be abiding by public health notices published by federal, state, county and city officials regarding COVID-19:
While RCNC's Recovery Community Centers will be open to staff, there will not be any group recovery meetings held or any individual recovery coaching appointments in person until April 1st, pending further public health official notices. We will continue to serve our community, but the service model will look different than it has previously. At this time our RCNC Peer Recovery Coaches, Care Coordinators and staff will be available to provide the following support:
RCNCs contact number is (919) 231-0248 for general Recovery Support Services. Please call during 10am-6pm. After hours, if you leave a message with your name and phone number, we will call you back.
Please remember, you are not alone during this chaotic and stressful time. We are still here to support you.
RCNC's staff are in the process of scheduling Facetime and online Zoom recovery group meetings and trainings as well as family meetings for those who have a smart phone and/or computer.
Individual recovery coaching and care coordination sessions will take place via an online platform or via tele-coaching.
RCNCs Outreach meetings and meetings/trainings to providers and service organizations will continue via online venues and telephone meeting/conference calls. The move from an in-person process to an online platform should be complete by Monday, March 23rd. Upon completion of the shift, we will notify our community members of the way in which they can access our online services.
RCNC's Statewide Trainings and Technical Support Services will continue using an online platform whenever possible.
Please feel free to contact your personal RCNC Recovery Coach at their extension.
You may send an email message to info@rcnc.org or a chat message to our Facebook page requesting a phone contact or email reply for support.
RCNC Peer Recovery Coaches and Care Coordinators will be an available resource for one-to-one phone support for anyone who is struggling with substance use or needs support for their recovery.
For Family Members who need information and support on when online meetings will take place, please call RCNC at (919) 231-0248.
If you need any further information regarding support for recovery from addiction visit: https://www.rcnc.org/
We want to encourage people in recovery to initiate support calls to us at RCNC, peers and friends who you know and think may be feeling vulnerable in their recovery. We hope you, your loved ones, and friends stay well and that we all prevent further spread of COVID-19.
Additional updates will be made on our Facebook page as the situation warrants at: https://www.facebook.com/recoverycommunitiesofnorthcarolina/ 
Take care of yourself, know we are here for you (just in a different way), and best wishes during this challenging time,
Dr. Rita Anita Linger, PhD, CPC, CMBP
Executive Director Recovery Communities of North Carolina (RCNC)
824 N Bloodworth St Raleigh, NC 27604