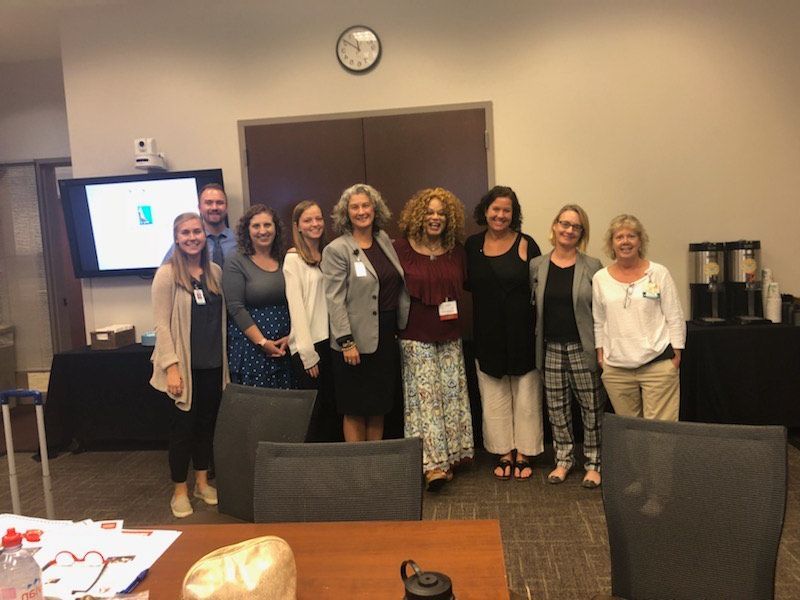 In September of 2018, Recovery Communities of North Carolina (RCNC) was awarded a three year grant by Substance Abuse and Mental Health Services Administration (SAMHSA), Center for Substance Abuse Treatment (CSAT),  entitled: Recovery Community Services Program-Statewide Network (RCSP-SN).The purpose of this grant program is to further strengthen Recovery Community Organizations (RCOs) and their statewide network of recovery stakeholders as key partners in the delivery of state and local treatment and recovery support services, as well as allied health systems through collaboration, systems improvement, public health messaging, and trainings conducted for (or with) key recovery stakeholder organizations.
RCSP-SN is collaborating with traditional substance use disorder (SUD) treatment providers to underscore the relevance and appropriateness of peer recovery support services (PRSS) as fundamental fixtures on the Recovery Oriented Systems of Care (ROSC) landscape. Because recovery supports require further integration into state and local systems of treatment and recovery service provision, RCNC is placing increased emphasis upon capacity building, sustainability development, and identification of appropriate revenue streams to help RCOs support their recovery activities and strategies in the near and distant future.
In alignment with the goals of SAMHSA's Recovery Support Strategic Initiative, the desired outcomes of this grant program include: greater integration of RCOs on state and local planning councils; embedding peers into traditional SUD treatment and allied health services and creation of other revenue sources within RCOs which facilitate financial solvency and long term sustainability. Through this program it is expected that the infrastructure of RCOs will be strengthened and the delivery of peer recovery services will be more meaningfully supported.