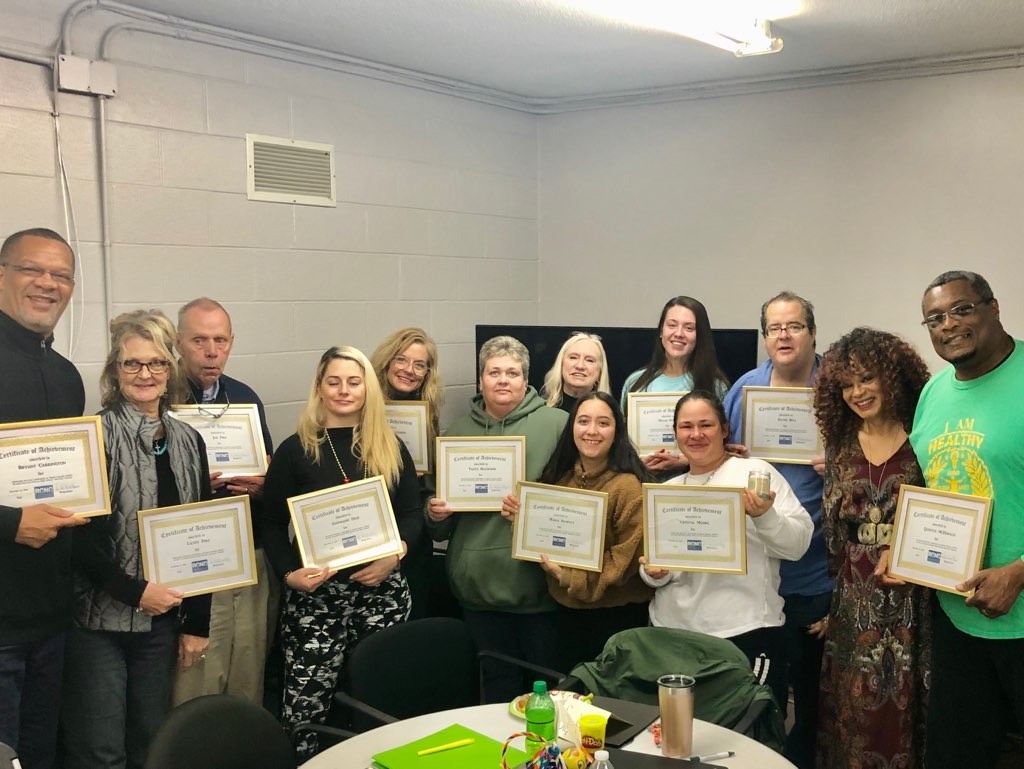 In 2018, Wake County Department of Public Health/ Health Promotion Chronic Disease Prevention Section awarded Recovery Communities of North Carolina (RCNC) a grant to write, create and develop a Peer Support Curriculum that paid particular attention to recovery from substance use disorder.  RCNC accomplished that sacred goal.  RCNC's Recovery-Focused Peer Support Specialist curriculum was granted certification status in October of 2019.  The UNC Springboard Certification team has given RCNC accolades for our accomplishments in creating this quality product. 
This curriculum is the first of its kind in the state of North Carolina with the primary focus being on recovery from substance use disorders.  There is also a significant amount of material in the curriculum that is included which speaks to co-occurring mental health conditions.  Those individuals who take this training will be better able to be of service to those struggling with addiction and will also in the process, be more aware of their own needs for self-care and support.
RCNC held its first CPSS training in this curriculum on December 9th – December 13th, 2019, graduating 13 participants who are now on their way to being certified as Peer Support Specialists and ready to support recovery in North Carolina by providing quality peer support services to those who need them.
For more information on future trainings contact RCNC at:  919-231-0248