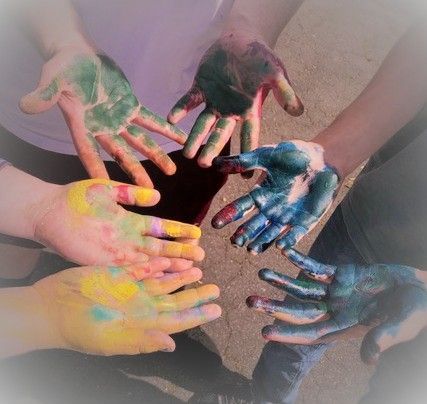 ARTIST RECOVERY MOVEMENT
Recovery Communities of North Carolina (RCNC) is proud to announce our partnership with Artists Recovery Movement (ARM). As their 501(C)3 fiscal sponsor, we provide administrative support, allowing them to serve their community while they build infrastructure and pursue their own nonprofit status. All donations to ARM are tax deductible under RCNC's tax ID.
ARM currently provides peer run workshops centered on creative expression in various centers throughout Charlotte & Greensboro. According to their dedicated team, "ARM empowers individuals to traverse, discover, and create beauty in their lives and the lives of others. It is through this evolving process that passion becomes the catalyst for realizing our value & implores us to live with purpose. This innovative support nurtures and encourages individuals by meeting them where they are, embracing them for who they are, and helping them find healthy and sustainable lifestyles through the vessel of creative exploration."
RCNC and ARM will work together to provide the citizens of Charlotte their first Recovery Community Center. For additional information on ARM, please visit their web site.
Use our convenient and secure payment link to make a donation designated to support the innovative work ARM is doing to promote sustained recovery in their community.