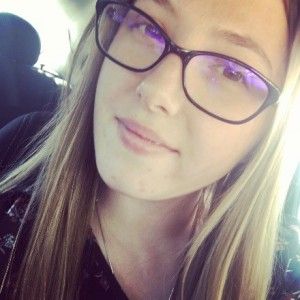 Cecily McDonald has been with Recovery Communities of North Carolina (RCNC) Access to Recovery team since May of 2016. Cecily started with a smaller part-time role, but her responsibilities increased quickly. Within a months she had received trainings for programs that were critical to the operation of RCNC. In December of 2016, a position opened up for an Information Technology (IT) Specialist, and because of her knowledge and experience with Access to Recovery (ATR) she was offered the position of ATR IT Specialist. Beginning January 2017 her part time employment with RCNC ATR turned full time.
Prior to ATR, Cecily was at Healing Transitions for Women for 9 months, where she credits her sustained recovery since 2014. After leaving Healing Transitions she worked miscellaneous jobs and went back to school full time to study radiology. When she got hired by RCNC she stayed in school and worked until accepting the full-time position of ATR IT Specialist.
What Cecily enjoys the most about her job at RCNC ATR is working with the WITS program. The WITS program is the voucher management system used by the Substance Abuse and Mental Health Service Association SAMHSA, which facilitates the ATR grant. She loves data entry and input, and the fact that it is an essential part to participants receiving the services that they need. Without Cecily's work, the ATR service providers wouldn't be compensated for their work with ATR participants. Needless to say, service providers and participants are greatly appreciative of Cecily's hard work! Cecily also feels that for the first time in her life, she is part of a family that serves the greater good!