Men's Recovery Support Group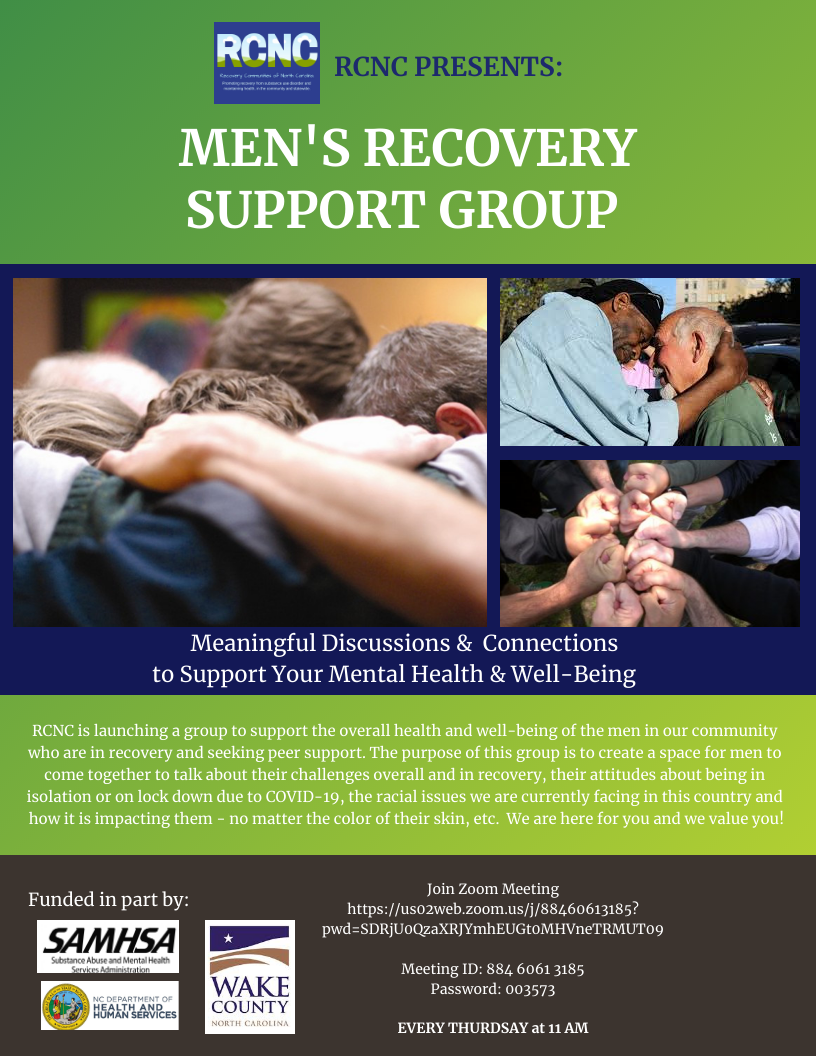 Join Us for Meaningful Discussions & Connections to Support Your Mental Health & Well-Being!
RCNC is launching a group to support the overall health and well-being of the men in our community who are in recovery and seeking peer support. The purpose of this group is to create a space for men to come together to talk about their challenges overall and in recovery, their attitudes about being in isolation or on lock down due to COVID-19, the racial issues we are currently facing in this country and how it is impacting them - no matter the color of their skin, etc. We are here for you and we value you!
Join Zoom Meeting:
https://us02web.zoom.us/j/88460613185?pwd=SDRjU0QzaXRJYmhEUGt0MHVneTRMUT09
Meeting ID: 884 6061 3185
Password: 003573
EVERY THURDSAY at 11 AM